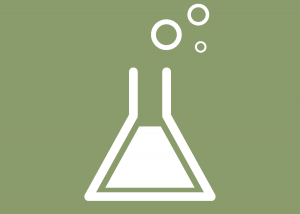 The Chemical and Lab safety group assists professors, staff and students with all aspects of lab safety that are not related to biological or radiological issues. The group provides services in a diverse number of fields including chemical safety, nanomaterials, lab ventilation, compressed gases, liquefied gases, field safety, and others. Support is provided through training, site assessments, inspections, annual fume hood and alarm certification, lab commissioning, safety procedures and programs.
Overall control of the program is through the University's Laboratory Safety Committee with administrative and technical support provided by the Office of Environmental Health and Safety.
NEW – Prevention of Accidental Importation of Chemical Weapons Convention Controlled Chemicals
NEW – Safety Guidelines for the use of Carcinogens, Teratogens, and Highly Toxic Chemicals in Small Quantities
NEW – Guidelines on Working With Nanomaterials
NEW – Guidelines on Working Alone in the Lab
---
---
Lab Safety and Workplace Safety
---
                                  Chemical Safety

                                  
---
HECHMET Inventory System 
HECHMET (Higher Education Cooperative for Hazardous Material and Equipment Tracking) is a consortium of Canadian universities (currently 14 and still growing) using Vertére Inventory Management (VIM) software system.
University of Toronto joined HECHMET in late 2017. EHS provides assistance, training, and guidance for the implementation of HECHMET-VIM that works best for each individual department. The use of software is simple, flexible, and durable. Since January 2018, over 70, 000 chemical items have been added into the HECHMET-VIM across all three university campuses. For further information and/or inquiry, please contact the University HECHMET administrator at: hechmet@utoronto.ca
For more information, please see our  Chemical Inventory Guide (PDF)
l
---
Additional Resources

https://campuspolice.utoronto.ca/
Safety in University Buildings
 Emergency:  416-978-2222 (8-2222)  | 
Non-emergency:

 416-978-2323 (8-2323)
Digital Resources 
For additional digital resources, please visit our Promoting Safety page.