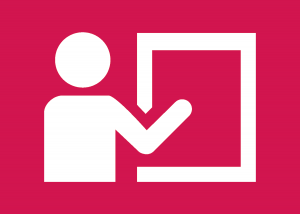 EHS courses are restricted to University of Toronto employees, students and those conducting authorized activities at the university requiring specific EHS training as deemed necessary by management. Training is offered in-class and/or online in the various areas below.
***IMPORTANT MESSAGE: Please read the information below. There has been a number of changes since the University has transitioned to Quercus.***
All FIRST TIME users (e.g. new employees, new students) MUST set up a profile or your training history will be lost. If you have taken in-class EHS training or accessed the system before, you already have a profile. If you do NOT have a profile, you will be prompted to set up one when you login for the first time. If you are registering for the first time and your Supervisor is not listed in the drop down menu, please use "Name Not Found".
Login access requires a valid UTORid and only works from campus networks. Please be sure to take note of the course details and instructions that will display once you log in. Upon successful registration, the screen will automatically update the list of "EHS courses you are currently registered in".
Log into "My EHS Training" in order to:
register for all online and in-class courses, including EHS002 Basic Health and Safety Awareness Training (BHSAT) – the only exception is First Aid training which has its own process. Please visit the webpage for First Aid Training for more information.
cancel or change your registration
view or print your training history
set up your profile without registering for a course (for first-time users only)
IMPORTANT NOTES:
If you do not have a UTORid, please contact your Business Officer or Departmental Administrator to obtain one.
Business Officers and temporary/visiting personnel: please refer to our guide Completing EHS training for Externals for instructions on obtaining a Long-Term Guest UTORid and registering for training.
If you are a U of T Administrator and have questions regarding the creation of UTORid's please refer to the Information Commons Help Desk FAQ page. You may also request a Batch Guest UTORid Tool.
IN-CLASS training: If you are wait-listed please be sure to log back in here to check your registration status. Please do not attend training if your spot has not been confirmed. For online courses, there is NO wait-list or confirmation, follow the instructions below.
Online training: After you log in to your My EHS Training account > Click "Select from all available courses > search for course by it's name (not course code) > click "Select" > click "Register for this Course." Once registered, you should receive an email with a direct self-enroll link to the course on Quercus.
For EHS002 Basic Health and Safety Awareness Training (BHSAT) history, in addition to training records in EHSA:
Managers can view all current/historic BHSAT training records via the Manager Self-Service (MSS) – click here for MSS instructions.
Business officers are also be able to access all current/historic BHSAT training records for their department in HRIS/SAP – click here for BHSAT Business Officer Instructions.
For all training and registration, inquiries please contact the EHS Office or the Training Coordinator at 416.978.6011. (If you encounter an error message while logging in, close your browser completely and try again. Make sure you are logging in while on campus.)
*Please use Chrome or Mozilla Firefox browser to login.