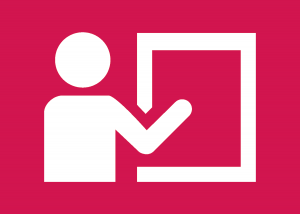 EHS courses are offered to University of Toronto employees, students and those conducting authorized activities at the university. Log in below to create a profile, register for EHS courses or download your training record. For detailed instructions on creating an account and registering for courses, please see our guide: EHS Registration Guide.
IMPORTANT: My EHS Training is ONLY accessible from a wired internet connection on a U of T campus, OR with VPN access to the server. VPN is available for all faculty, staff and students. To obtain VPN access see these instructions. If you have technical issues installing VPN, please contact the U of T Help Desk at 416-978-4357 or help.desk@utoronto.ca for assistance.
This page is best viewed using Google Chrome or Mozilla Firefox. If you encounter an error message or blank screen while logging in AND you are connected to a U of T server as instructed above, please see the Training FAQs or contact the Training Coordinator.
» Click here for technical support and training FAQs
Please refer to the EHS Training Matrices to learn which courses are required for your work at the university:
Training Matrix for Lab Personnel
Training Matrix for Administrative and Facilities Staff
First Aid training has a separate registration process. Please visit the linked webpage for more information.
Registration
All FIRST TIME users (e.g. new employees, new students) MUST set up a profile or your training history will be lost. You will be prompted to set up one when you login for the first time so please have your UTORid and personnel number/student number ready.
IF YOU ARE NOT A FIRST-TIME REGISTRANT AND ARE PROMPTED TO CREATE A PROFILE: Please contact EHS as this may indicate that you have a duplicate account.
If you are registering for the first time and your Supervisor is not listed in the drop down menu, please use "Name Not Found".
Temporary UTORids starting with "qq" should not be used if you are either a U of T student or staff.

External Users

Training Records

Grades are imported to My EHS on a weekly basis. If you need immediate proof of completion, please take a screenshot of your grade on Quercus.
To download your complete training history: Log into you My EHS account and click "View Training History" in the bottom-left of the page.
Once your grade has been transferred to your MyEHS profile, you will be removed from the course in Quercus.
If you do not see any updates to your training record more than a week after completing a course, please contact EHS Courses.

---

For training and registration inquiries not addressed above, please see the Training FAQs or contact the Training Coordinator. Note that VPN is required to access this site while off-campus or when using a wired internet connection (not wifi) (click for instructions).