University of Toronto Laser Safety Committee
LSO Training
Aug 22 – 26, 2022 | Deadline: August 8, 2022
 Radiation Protection Service
This training meets the requirements for laser officer training of the American National Standard for Safe Use of Laser ANSI Z136.1-2014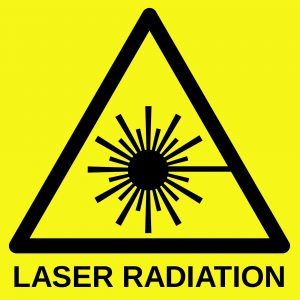 The content of this training and the CV of the presenter were analyzed by the Board of Laser Safety.  The Board of Laser Safety decided to award 4 CM points to all CLSO and CMSO participants in the course. In addition, the BLS has added this course to the list of pre-approved courses to meet the CLSO exam pre-requisite:
https://www.lasersafety.org/become-certified/eligibility#approved-training-courses
If you are a member of the University of Toronto laser community, use your UTORid to register for the course at: https://ehs.utoronto.ca/training/my-ehs-training/ and look for course code EHS733.
If you are from outside the University or do not have an UTORid, please send an e-mail to gustavo.moriena@utoronto.ca
Course Details:
This is an annual 4-1/2 days course.
Dates: August 22 – 26, 2022
Instructors: Dr. Sandu Sonoc, CLSO – Dr. Gustavo Moriena, CLSO
Location: 256 McCaul Street, Toronto, ON, room 117
Course hours: 9:00 to 17:00 (lunch break included)
*Cost: $2000.00 +  13% HST (This course is free for U of T staff/students)
*If you are affiliated with a university or hospital, please contact Gustavo Moriena for cost information.
---
The course will cover the following content:
1 – LIGHT
Course objectives
What is light?
Interaction of light with matter
Characteristics of light
Specular and diffuse reflection, refraction, scattering
Polarization
Energy per photon
Emission and absorption of light
Stimulated emission of radiation
LED
 2 – LASERS
Laser components: optical cavity, lasing medium, power source
Types of lasers
Radiometric units – source
Radiometric units – receiver
Point source – extended source
Nominal ocular hazard distance
Fundamentals of Q- switch
Mode patterns – mode locking
3 – LASER SAFETY PRINCIPLES
Retinal hazard region
Beam characteristics
Class 1, 1M and class 1 working environment
Class 2 and 2M
Class 3R
Class 3B
Class 4
Principles of health and safety: – Knowledge, the best defence; – Engineering controls; – Administrative and procedural controls
Administrative and procedural controls ANSI Z 136 requirements
4 – BEAM HAZARDS
Human eye anatomy
Eye-blink and aversion response
Light absorption in the human eye
Photopic and scotopic response
Negative effects dependency on: – Exposure time; – Wavelength
Thermal and photochemical effects
Corneal injury
Lens injury
Retinal injury
Skin anatomy
Skin injuries: – Thermal; – Photochemical
Medical surveillance
 5 – NON-BEAM HAZARDS
Electrical hazards
Physical hazards (cryogenics, radiation, gas cylinders, etc.)
Chemical Hazards
Laser Generated Air Contaminants (LGAC)
Fire
Biological hazards
Ergonomics and other factors
6 – LASER HAZARD CONTROL
Hazard assessment
Nominal Hazard Zone (NHZ)
Training as a hazard control
Engineering controls
Administrative controls
Entrance controls
Outdoor controls
Labels
Procedural controls
Personal Protective Equipment (PPE)
Example of SOP
7 – LASER HAZARD CALCULATIONS
Beam diameter
Beam divergence
Maximum Permissible Exposure (MPE)
Laser classification
Nominal Ocular Hazard Distance (NOHD)
Nominal Hazard Zone (NHZ)
Optical Density (OD)
Workshop useful calculations
8 – LASER ALIGNMENT AND MEASUREMENTS
Internal alignment
External alignment
General recommendations
Example of an alignment procedure
Limiting aperture for measurements
Laser power meter and detectors
Measurements procedures
9 – LASER SAFETY PROGRAM
Regulatory requirements
ANSI Z 136 series of standards
ANSI Z 136.1 – parent standard
Manufacturer standards
International standards
Responsibilities for the laser safety program
Laser registration
Controls and training
Inspections and audits of the program
Medical surveillance
Medical applications
Industrial applications
Role of the Ontario MOL
10 – LASER SAFETY OFFICER (LSO)
Who can be a LSO?
Authority of the LSO
Certified LSO
Duties of the LSO
LSO and the Laser Safety Committee
LSO Training
Role of LSO in training laser users
Behavioural laser safety – mentorship
LSO in: research, medical applications, industry, outside applications
11 – LASER ACCIDENTS AND LESSONS LEARNED
Causes of accidents
Accident analysis: root causes of accidents, direct causes of accidents
Most common accidents in laser applications
Lessons learned
Corrective actions
Changes to the program
Case studies
First response, emergency preparedness, CPR information
Accident reporting
Workshop accident analysis and emergency preparedness
12 – PRACTICAL LASER TRAINING
Aligning visible and invisible lasers
Stray beams
Using optical components (lens, mirrors, prisms, beam splitters, etc.)
Laser power measurements
Visit to a lasers lab in U of T
13 – Discussion
14 – Examination & Course Evaluation