Updated: July 15, 2022
Do you have general questions about office ergonomics?
University of Toronto employees are invited to send in their questions to ehs.office@utoronto.ca. EHS will respond, and as appropriate, the responses will be posted here to benefit others who may have the same question. All questions posted on this site will remain completely anonymous.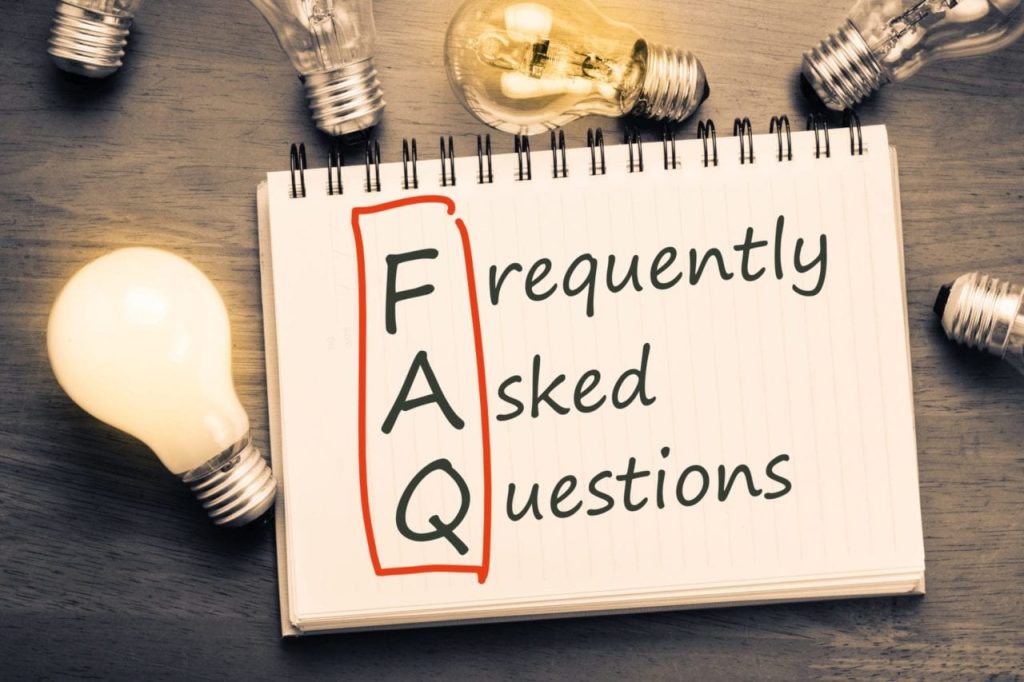 ---
1. I suspect I may have an ergonomic-related problem that may be related to my job. What should I do?
Please review the steps outline on the EHS ergonomics webpage. In general, the first step is to talk to your supervisor. He/she should take a look at your job activities and the manner in which your workstation is set up.
2. Are all "ergonomic" products helpful?
The term "ergonomic" is often used as a descriptor for many office items such as chairs, wrist supports, keyboard trays, etc. Unfortunately, this can be misleading.
Ergonomics is all about recognizing that people come in all shapes and sizes with different physical needs and different job activities. Having said this, you are simply not going to find a chair, for example, that is "ergonomic" for everyone in the workplace. Someone who is 6'5″ and someone who is 5'1″ would typically not find the same office chair to be comfortable and "ergonomic" for their individual needs and preferences.
Always think about the person using the product and how the product will be used. The way you use the equipment at your workstation also plays an important role (e.g., maintaining neutral wrists when typing, sitting back in your chair for back support).
3. Should my chair have armrests?
The choice of armrests on a chair is related to a couple of factors: user preference and the workstation design. Some people like or need armrests to provide some support, especially if they have shoulder or neck problems. Many chair manufacturers generally offer a number of different types of armrests on chairs – adjustable height, width, tilt, padding, size, etc.
The user should evaluate the different options when selecting a chair. Ensure that the armrests do not interfere with access to the workstation or prevent an individual from sitting as close as required.
4. What is the best height for my monitor?
Most people find that the most comfortable viewing height for the monitor is to have the top of the screen about eye level or slightly lower. If an individual wears specialized eyewear, such as bifocals/trifocals, the monitor should be placed such that the person can look directly at the screen (this is generally at a lower height than for non-bifocal/trifocal wearers).
5. What is the best height for my keyboard and mouse device?
The "best" height will vary depending on the individual. Generally, your elbows should be at approximately 90-100 degrees when typing or mousing. Refer to our office ergonomics infographic for more information.
When you are seated in your chair, your feet should be flat on the floor (or footrest), your back should be in contact with the backrest, and your shoulders relaxed. When working at your keyboard, your arms should be in a non-reaching position (i.e., elbows in close to the waist), the forearms roughly horizontal, and the wrists straight. The mouse device should be situated very close to the keyboard, at about the same height. When using the mouse, the arm should be maintained in a non-reaching position (i.e., elbow in close to the body) and avoid "planting" the wrist on the surface when manipulating the mouse. Instead, try to use the larger muscles of the upper arm to do this work.
6. How do I know if my chair is adjusted properly?
Your chair should be comfortable! There needs to be good contact between the lower back and the backrest of the chair. The height of the chair should be set such that the user can rest their feet comfortably on the floor. If this is not possible, a footrest is required. Check that there is a bit of a space between the back of the knee and the front edge of the seatpan — you don't want to inadvertently restrict circulation to the lower legs. Also, there should be no sensation of pressure on the back of the thighs.
7. What can I do to reduce the risk of developing a repetitive strain injury?
There are four major factors that are known to increase the risk of an RSI — repetition, awkward posture, excessive force, and lack of rest or recovery time. By adopting "neutral" work postures as much as possible and by taking regular stretch breaks, you can go a long way to reduce your risk.
Other important factors that can minimize your risk are avoiding static postures, maintaining good health and nutrition, and by maintaining fitness and flexibility.
8. I use my telephone frequently and my neck is sore. What do you suggest?
Individuals who use the telephone frequently, such as in reception areas, should consider using a telephone headset. This minimizes stress on the neck and shoulders and frees up both hands for the work to be done. If your level of telephone use does not warrant a headset, then a telephone handset attachment can be a really effective device to use.
9. Are blue light blocking lenses or screens required?
There is inconclusive evidence that blue light blocking screens or glasses are effective and therefore not required or recommended items for computer workstations. Users are advised to ensure proper set up of their monitor (e.g., adjust distance, brightness, contrast), keep handheld devices approx. 16 inches away, and take appropriate vision breaks. See troubleshooting tips for sources of Eye Strain/Headaches. There are also device settings and apps that reduce blue light from screens without special lens coatings or screens to block blue light.
10. Should I purchase blue light blocking lenses or screens?
Purchasing of any filter screens, including blue light filters, would be based on the department/unit's discretion on a case-by-case basis. It is recommended that the other measures in this FAQ (refer to FAQ #9) be tried first before purchasing filters.
Whether or not to purchase blue light blocking coating for your prescription lenses is an individual decision that should be made with an optometrist where you can discuss individual risk factors such as age, risk, length of exposure, history of or current eye conditions, and general eye health. Recognize that there are large differences in tolerances and need for light between individuals, see the Lighting Ergonomic Guidance Sheet for additional tips.
11. What should I look for if purchasing a blue light screen protector?
Blue light blocking screens are not recommended or required. If the department decides to purchase a blue light screen protector, look for a product from a reputable company that backs product quality with generous warranty or return policy. Read customer reviews and ratings and check the company's website. Look for companies that use third-party testing and certification and brands that are recommended by healthcare professionals.
Ensure visual quality of your display is not disrupted, distorted, or discoloured. The screen size should be the correct size for your device. Also see what types of additional features may be present that could prevent scratches or smudges. Use of screen protectors that decrease blue light exposure may offer some peace of mind to those who cannot reasonably reduce their time looking at digital screens every day, but users should still take appropriate general precautions (e.g., reduce time in front of the screen, take vision breaks, maintain sufficient distance, etc.).